Environment
Every time you choose a Revì product you contribute to the protection of the planet.
Our partners are a very important network for us, thanks to which everything we do is not just a pure exercise of style, but a real "action" that can and must have an impact on the environment and our ecosystem. Help us in this important goal, and you too, will feel part of this ambitious project!
Our Green Partners
Economiacircolare.com is a sector newspaper dedicated to the circular economy. A web magazine that offers content for analysis, deepening and dissemination, intended for professionals and a public attentive to environmental issues, with the ambition of representing a space for accredited information and extended discussion on the issue. Inside it contains the Italian Atlas of the Circular Economy, a platform that surveys and tells the realities involved in Italy to apply the principles of the circular economy.
GO TO THE SITE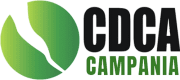 CDCA Campania is one of the regional branches of the CDCA, Documentation Center on Environmental Conflicts, created to offer an information service to citizens on environmental emergencies. The CDCA is an independent study center that deals with research, information, training and documentation on natural resource management models and their impacts in terms of conflict and environmental justice.

A sud
A Sud is an independent Italian association founded in 2003 that promotes, supports and accompanies social processes by actively participating in paths aimed at the defense of common goods and territories, productive and energetic reconversion, environmental and social justice towards the construction of an idea different of social, economic and political relations.

ICESP
Revì has become a good circular economy practice approved by ICESP, a network whose goal is to create a national convergence point on the initiatives, experiences, critical issues, perspectives and expectations of the circular economy that our country wants and can represent, in Europe with a single voice. Promoting the Italian way of making the circular economy also through specific dedicated actions.